In every spectrum of the sports world, talent evaluation is of utmost priority. Whether it's signing a premier player to an extension or working your magic at the trade deadline — all methods are exhausted for the sake of improving the roster. This hybrid of roster improvement and talent evaluation comes to its fullest at the NBA Draft each year, and for all 30 franchises, their war room will all come in with a different perspective.
Among the lines of front office's fine-tuning their boards, three prominent draft styles have circulated as of recent on Draft Night.
Here's a breakdown of those three options, and which may service Oklahoma City to their best ability:
Addressing Team Needs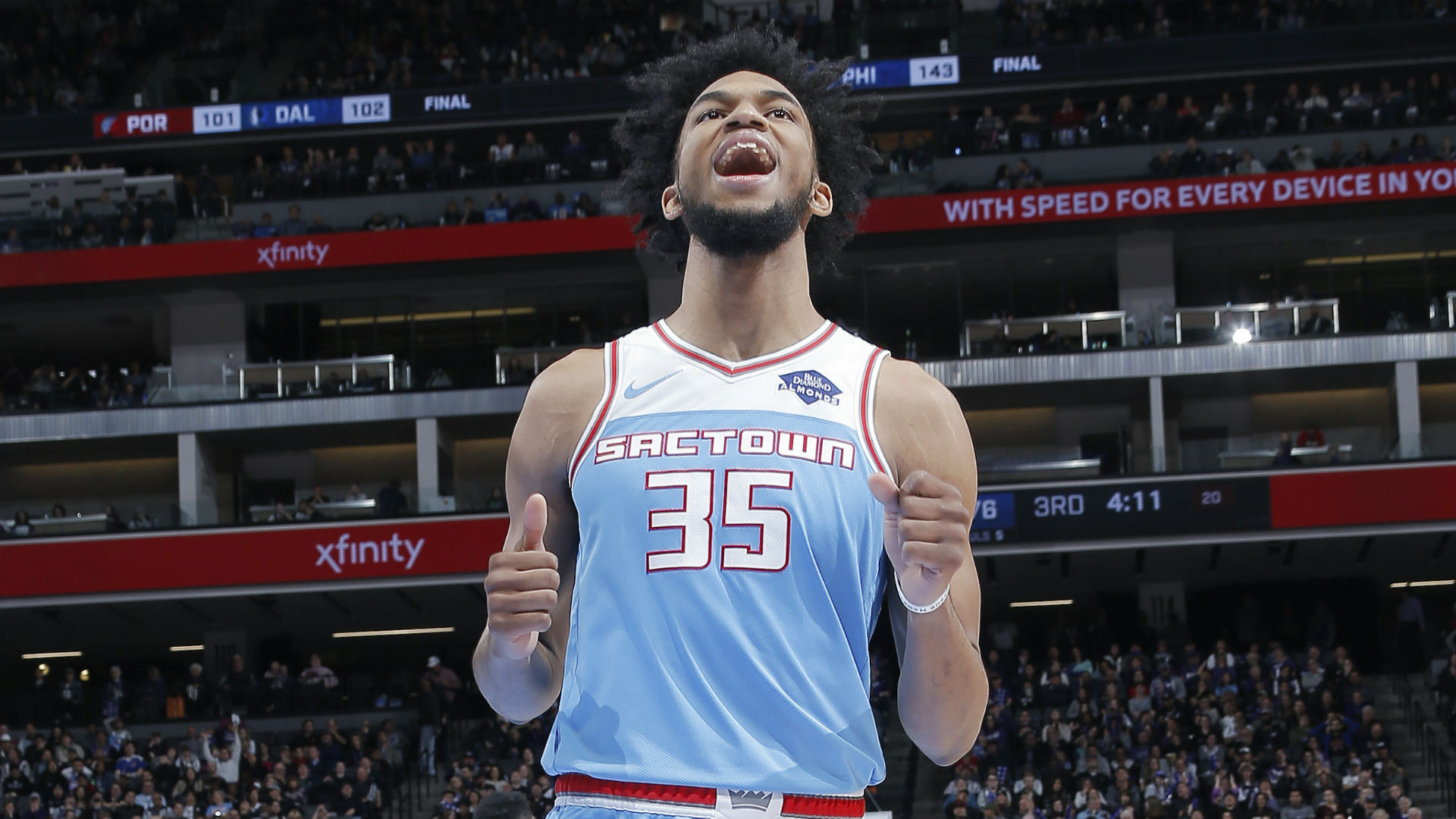 A poster boy to the downsides of this style comes from Kings forward Marvin Bagley Jr. Now, there's no question, Marvin Bagley Jr. has been hindered by injuries, but you'd be a fool to put him above Luka Doncic in any setting. Leading into the Draft Day, reports were that both the Kings' owner and GM met and ate out with Luka Doncic, and were extremely impressed with the guard — even to the point ownership would've been elated taking him at number 2. Instead, the Kings took Bagley as opposed to Doncic in the name of salvaging Fox's reps with the ball, and getting a future piece at the four. That pick has left a major bruise in Sacramento.
Another pick in the name of team needs falls on the hands of Pheonix Suns forward Cameron Johnson. Johnson, selected 11th in the 2019 Draft, was widely considered a reach as a lottery pick as most outlets projected the sharpshooter to land in the early-t0-late twenties. When originally brought into Phoenix, the forward had been poached strictly to outsource shooting as the Suns ranked last from the three-point arch the year prior. Fast forward just two seasons later, and the once written off "reach" helped play a pivotal part in the Suns' finals run solidifying himself as the Suns' top shooter, going 44.6% from distance throughout the postseason.
As showcased above, selecting based on needs alone can cause for major hits — or major misses. But how does this convert to the Thunder's system?
When you break down the Thunder's current roster, there's one gaping hole in the rotation — the center spot. After parting ways with Al Horford and Moses Brown, Oklahoma City has no true five on the roster. An approach to fixing a need similar to this one could see the Thunder move up to acquire USC's Evan Mobley, but for the sake of realism, that deal likely is off the table. At pick no. 6, Oklahoma City could reach on Turkish big Alperen Sengun. If you'd rather halt to the middle of the first, Kai Jones or Isaiah Jackson may tickle your fancy. The point being though — Presti's focal point would be a big man under this philosophy.
For second-tier accolades, Oklahoma City could repeat the accounts of the 2019 Suns, electing to go after primary shooter above all else. Despite high moments, the Thunder were the second-worst three-point shooting team last season, players like Corey Kispert or Chris Duarte would be hot commodities here.
Swinging for the Fences — Boom-or-Bust
Oklahoma City will have the most ammunition headed into Draft Day wielding six selections throughout the night. With this, they may make use of chasing prospects solely off of potential.
Milwaukee has been the poster boy when it comes to this style of selection. In 2013, the Bucks made the granddaddy of all boom-or-bust picks taking Greek-forward Giannis Antentokounmpo with the 15th overall pick. As Fran Fraschilla put it best on Draft night, you probably couldn't have put him in an NBA game at that current point of time. Now Giannis has scaled the NBA Plimoth leading the Bucks to their first Championship in 50 years. Plus, at 26-years-old, he'll have a lot more left in the tank.
On the flipside to Milwaukee's success, take Thon Maker for example. Maker was a tantalizing seven-footer in the 2016 class. A big man with the ability to handle, create, and score from outside had the markings of Giannis 2.0 written all over it. This clear potential was enough for the Bucks to take Maker 10th in the 2016 Draft, but as we know now — he never took off. Maker has been a free agent since January of this year, and though he has had solid performances laced through his five seasons, none of them have come on a consistent basis.
Oklahoma City's route at taking boom-or-bust players hit its stride last season trading Ricky Rubio, pick no. 25, and pick no. 28 to move to pick no. 17 to nab Aleksej Pokusevski. The lengthy 7-footer started his rookie campaign with less than astounding reports, but over the year progressively made strides as one of Oklahoma City's best pieces moving forward.
If Oklahoma City would like to repeat this trend this year, look no further than G-League Ignite forward Jonathan Kuminga. Kuminga undoubtedly provides the highest ceiling of potential candidates at pick no. 6 as his elite scoring around the rim coupled with a knack at creating shots at all three levels carries a lot of weight. Is he an unfinished product outside? absolutely. That doesn't take away from his clear star potential.
Picks in the mid-teens could see names such as Alperen Sengun, Keon Johnson, Josh Giddey, Jalen Johnson, or Ziare Williams come off of the board. With all players listed being teenagers, each individual has provided glimpses of various levels of their game, and have analysts thinking they could be the steal of the class.
Second-round picks in Isaiah Todd or Vrenz Bleijenbergh will source a spark of potential if at picks 34 or 36, but the depth of this class makes both of their draft projections hard to validate.
Complimenting Your Superstar
The Oklahoma City Thunder have one of the brightest emerging stars in the league in Shai Gilgeous-Alexander — and with their current selections, they could base their process around him.
Last season, the Golden Warriors took this approach in selecting center James Wiseman out of Memphis. Wiseman's selection at pick no. 2 had been based on the positional need to an extent, but also the idea that the big would be the perfect cog with the Splash Bros. both rolling, and even popping shots away from the basket. In selecting James Wiseman the Warriors took a big miss as LaMelo Ball landed at pick no. 3, and there's an argument that the youngest Ball brother actually more sense there. Now with Wiseman seen as a major project, the Warriors have openly explored the idea of moving him as they believe an All-Star will be necessary moving forward.
Oklahoma City has had a murky track record in this department. The Thunder's gravity in selecting conformative pieces has hardly spotted them in the lottery, in fact, it really hasn't. The Thunder's lone streak of trying to find complimentary players ran throughout the 2010's as Presti and company wrigged out guards Andre Roberson, Alex Abrines, Josh Huestis, and Terrance Ferguson on board in hopes of hitting on a 3&D shooting guard. Neither of the four hit all cylinders.
If Oklahoma City wants to tackle surrounding SGA head-on, pick number six would call for UConn's James Bouknight. Bouknight has shown to be capable of both isolating, but also as a sidekick who will not steal Gilgeous-Alexander's reps in the halfcourt. Beyond a co-star at the two, the Thunder could use stretch bigs to corner sit for SGA. That brings names in Trey Murphy, Charles Bassey, and Isaiah Todd into the mix.
Which Philosophy Fits the Thunder?
Figuring out which of these three pathways best suits Oklahoma City is a complex question. The biggest priority with all six picks should be swinging for the fences. Barring a miracle, the Thunder will likely be hanging around the bottom of the standing next year, but player development should be at an all-time high. Given those parameters, taking a shot at Jonathan Kuminga if he's there should be the best option while high ceiling firsts in Sengun, either Johnson, Giddey, or Ziare is worth a flyer. In the second round, you go off of potential. A high floor second would make a great backup, but with an already loaded bench unit, more shots with Todd or Bleijenbergh is ideal.
As another layer to Presti's blueprint, chasing a shot-creating two with pick 16 or 18 should be a must if they choose a small forward at five. Guards Cameron Thomas, Tre Mann, or Nah'shon Hyland can give you a major advantage offensively, but they too aren't going to hinder Shai.
Time will tell how Presti elects to Draft this year, and the clock is ticking fast. Oklahoma City's major will come on Thursday, July 29, and there's sure to be some fireworks.